By: Jake Solomons | Follow me on Twitter @jake_solomons
Growing a sport can be somewhat difficult as challenges and critics get in the way. There are many things to consider, such as: working to increase viewership/ratings, marketing players and getting sponsorships, and gaining overall public exposure. Thankfully, the East Coast Hockey League (ECHL) has given women's hockey a platform and an opportunity to showcase just how good these athletes really are. The ECHL has invited Jillian Dempsey of the Boston Pride, and Allie Thunstrom of the Minnesota Whitecaps will participate in the 2022 Warrior/ECHL All-Star Classic on Monday, January 17, 2022, at VyStar Veterans Memorial Arena in Jacksonville, Florida. The game will air LIVE exclusively on NHL Network.
"On behalf of the Premier Hockey Federation I'm both excited and proud that Jillian Dempsey and Allie Thunstrom will compete in the 2022 Warrior/ECHL All-Star Classic. This is a well-deserved opportunity for two phenomenal athletes and leaders who shared MVP honors in 2020 and were Isobel Cup finalists the past two seasons. I know they'll show the entire hockey world what they're capable of and represent the PHF with talent and class!"

Tyler Tumminia, PHF Commissioner
Joining Dempsey and Thunstrom in the event will be the PWHPA's Sophia Shaver of Team Adidas (Minnesota) and Loren Gabel of Team Sonnet (Toronto). A player from each organization will participate on both the ECHL All-Stars and Jacksonville roster for the All-Star Classic. This marks the first time that PHF players will participate in the All-Star event. Four PWHPA players skated in the 2020 Warrior/ECHL All-Star Classic in Wichita, Kansas.
"The Warrior/ECHL All-Star Classic is a celebration of hockey, and the fact that we are able to welcome representatives from both the PHF and PWHPA for this year's game is a testament to that fact. Not only are we showcasing the talent in the ECHL for this showcase, but also some other great hockey players in their respective leagues, and we are building off the success and fun we had from our event back in 2020."

Ryan Crelin, ECHL Commissioner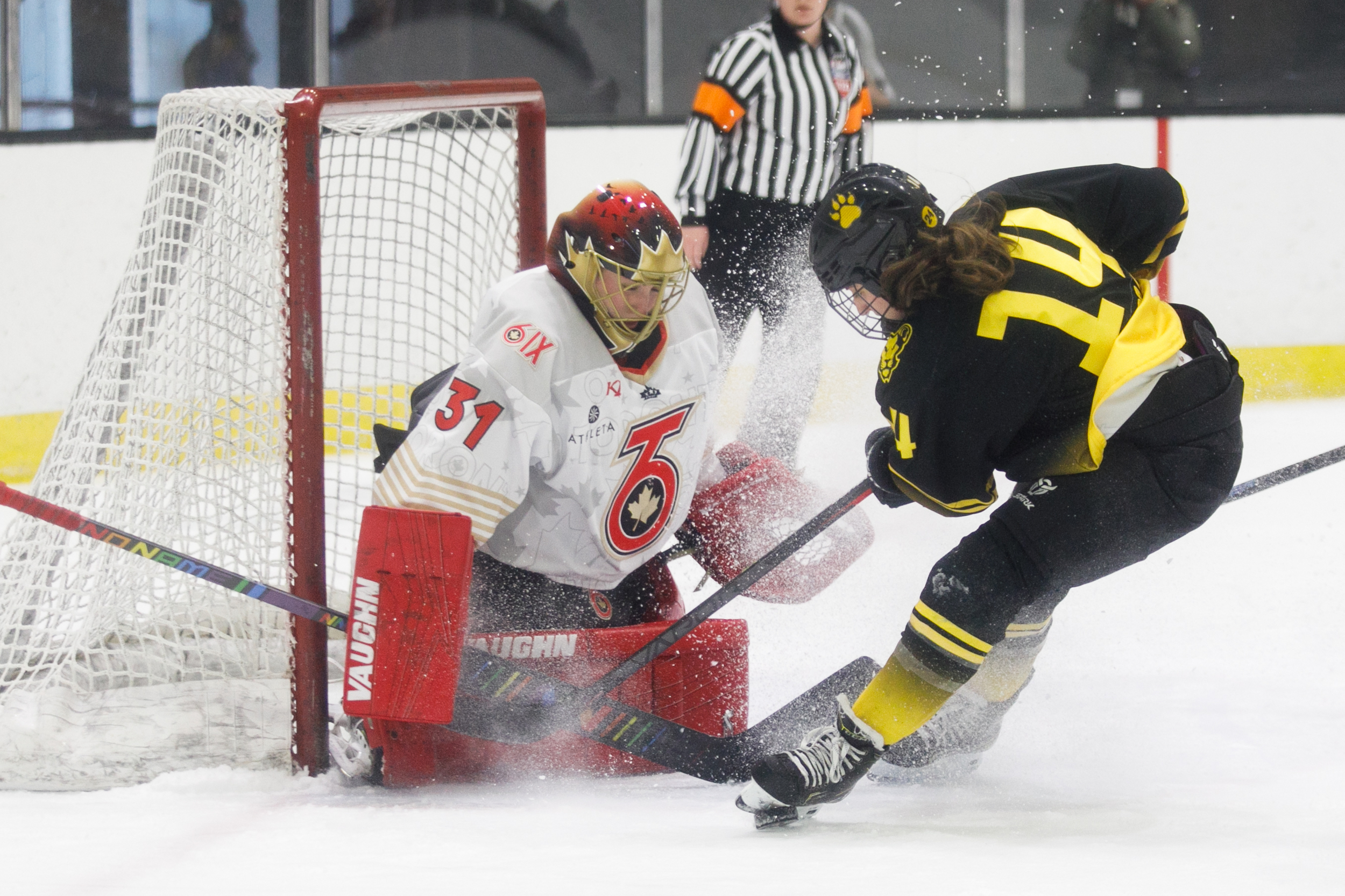 Dempsey, who serves as the Pride's captain, was named one of the 25 most powerful women in hockey by Sportsnet in February 2020. The Harvard University graduate is a two-time Isobel Cup champion and the first in PHF history to play in 100 career games and score 100 career points.
"I am excited for the opportunity to represent the Boston Pride and the Premier Hockey Federation in the ECHL All-Star Game. This incredible experience will showcase the talent in our league and will help create more visibility and exposure for the women's game."

Jillian Dempsey, Boston Pride
Thunstrom has played for the Whitecaps in every game since the organization joined the PHF in 2018-19. The Boston College graduate and 2019 Isobel Cup champion holds the PHF single-season goals record of 24 scored in 24 games during the 2019-20 campaign.
"I am incredibly honored and thankful to the ECHL and PHF for what will undoubtedly be an unforgettable and fun experience showcasing women's hockey alongside the ECHL's best," Thunstrom said. "This is an incredible opportunity to show the world that we can do it too and that we can do it together. I hope this inspires more young girls and boys to participate in this amazing sport and work towards their own goals of becoming a professional hockey players because they can see it. I will do my best to make the league, my teammates, and our fans proud."
Please subscribe to our new Puck Lines Podcast YouTube channel for Bruins recap videos brought to you in partnership with Black N' Gold Hockey!!