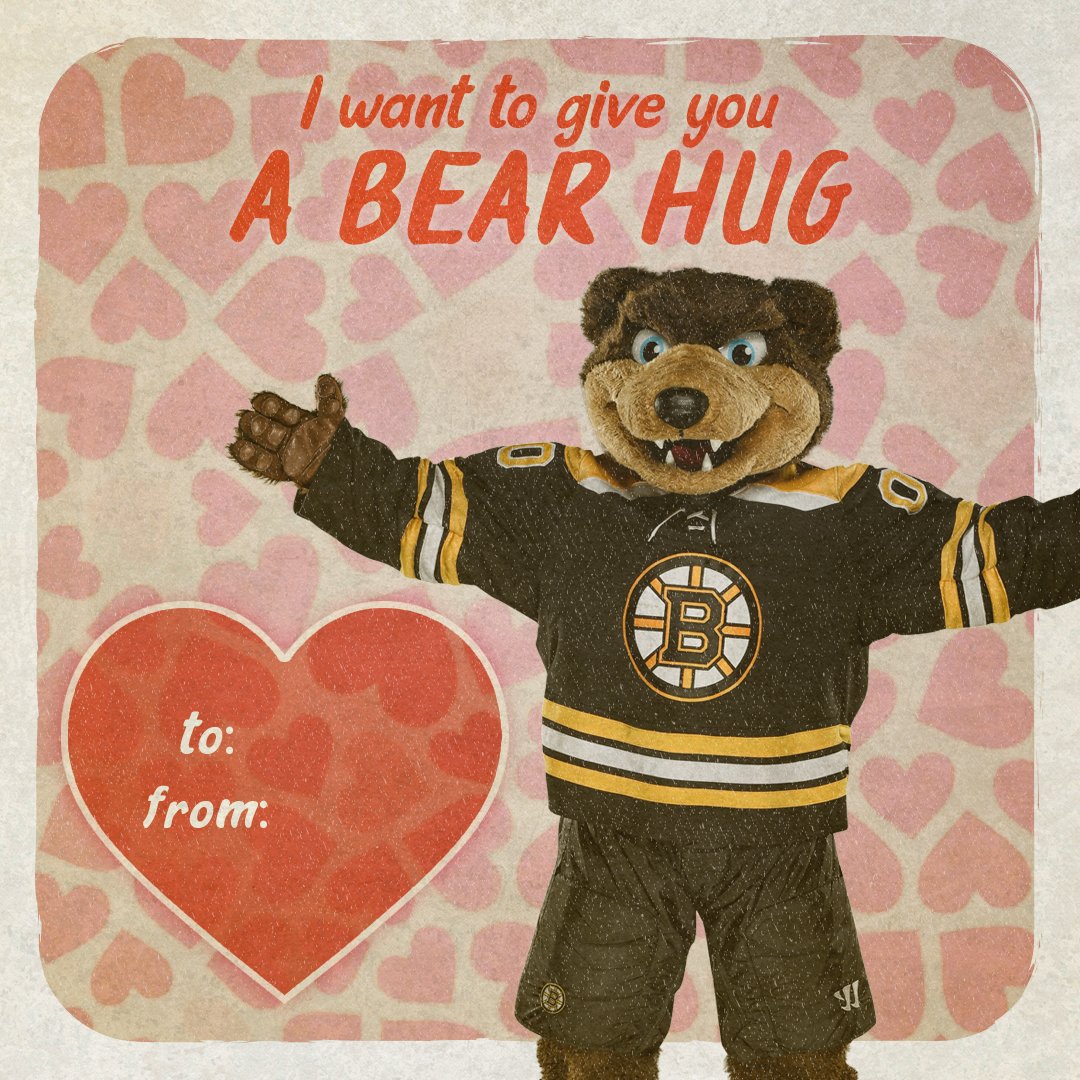 (Photo Credit: Boston Bruins)
By: Evan Michael | Follow me on Twitter @00EvanMichael
Will you "B" my Valentine?
That's what many are asking on this heart-filled February 14th. And for the Boston Bruins and their Black N' Gold fans, there's a lot of love to go around right now. From the team's 3-game winning streak, to its 8-game point streak, to Tuukka Rask's very own personal point streak…
Tuukka Rask of the @NHLBruins improved to 10-0-2 in his last 13 appearances dating to Dec. 29, 2018, including four consecutive wins.

Rask has earned at least one point in 12+ decisions one prior occasion – Nov. 29, 2017 – Feb. 6, 2018 (19-0-2). #NHLStats pic.twitter.com/mJZWquU4TL

— NHL Public Relations (@PR_NHL) February 13, 2019
…it seems everyone's buying in — and pitching in — to what Bruce Cassidy and management want to see from this team (as currently constituted): more speed, more toughness & more scoring, especially from the young guns. And considering how everyone responded versus the Blackhawks in a secondary goal-filled 6-3 win on TD Garden ice this week, it's probably safe to say the B's, like their Valentine's Day cards, are all smiles right now:
#ValentinesDay #NHLBruins @kurals9 pic.twitter.com/6ykY99umQ8

— Boston Bruins (@NHLBruins) February 14, 2019
#ValentinesDay #NHLBruins @dbackes42 pic.twitter.com/U89GqSo4pX

— Boston Bruins (@NHLBruins) February 14, 2019
#ValentinesDay #NHLBruins pic.twitter.com/TYlqXNW4RK

— Boston Bruins (@NHLBruins) February 14, 2019
But you know what else would "Tuukka my breath away" for the B's? Making the most of this weekend's West Coast schedule, in particular the two back-to-back ("I love you to the moon and Backes?") games against the cellar dwellers of the Pacific, the Ducks (no longer Mighty in any way, shape or form) and Kings (quite dethroned if you ask me). Those are 4 points screaming to be won!
And with Montreal hot on the Bruins' heels and Toronto less than a five-for-fighting glove hand away in the standings, "these points are at a premium" to quote one of the B's best analysts Mr. Andy "Brick" Brickley (who, alongside his play-by-play partner Jack Edwards was featured over the Summer in a special "Men Behind the Mic" article on this very blog).
Patrice Bergeron and Brad Marchand are on fire as the Bruins head west for a road trip. Catch up on the week that was on Bruins Now. pic.twitter.com/Nb6BBnkEeZ

— NESN (@NESN) February 14, 2019
If the Bruins are to make the most of their match-ups against Anaheim & Los Angeles, they'll need to continue getting contributions from not only the Bergy's and Marchy's and Big Z's of the team, but also the likes of *Jake Debrusk, *Danton Heinen and perhaps even the newly called-up *Karson Kuhlman (can we get the nickname "Special K" started already?), who's been quite the site for sore scoring eyes in Providence lately.
***[If you click on the hyperlinks above, you can catch up on some great profile pieces from fellow BN'G writers on how these players could be hitting their strides at just the right time for the Bruins]
[youtube https://www.youtube.com/watch?v=B3NO6-6lnvY]
No matter who steps up, though, the B's will be in a good place if they spread out the contributions and talent — be them winning 6-3 with prolific scoring or 2-1 with prolific defense & stout goaltending. It will also be a picture-perfect way to gauge just how needed a trade is ahead of the February 25th deadline and what type of player, be it an elite center/winger or a more established role-player, the B's should bring in.
Like I mentioned earlier, there's a lot to love about your Boston Bruins this Valentine's Day. Or, in the wily whimsical words of Brad Marchand:
A #ValentinesDay card for someone you love, but drives you nuts sometimes. pic.twitter.com/Lgd1uHOVmv

— Sportsnet (@Sportsnet) February 14, 2019
Check out the available tickets from our advertising partner SeatGiant for your next Boston Bruins game. Click the link below, and when purchasing any event ticket, from the NHL, NBA, MLB, NFL to concerts and shows, please use discount code BNGP to save a little money. Thank You!  
https://www.seatgiant.com/Boston-Bruins