By: Lucas Pearson  |  Follow Me On Twitter @LucasPearson_
Former Boston Bruin (and more prominently Calgary Flame) Jarome Iginla has been inducted into the Hockey Hall of Fame. The 20-year veteran was able to make it into the Hall of Fame in his first year of eligibility.
Originally drafted 11th overall by the Dallas Stars, Iginla was traded to the Calgary Flames before stepping on the ice with Dallas. Up north, he started his career off with a bang, finishing second in the Calder Memorial Trophy voting his rookie season. Everything after that cemented the Edmonton, Alberta native in hockey history. 
Iginla finished his career with 1,300 points on the dot. He was the league's top power forward for years, he won scoring titles, he captured gold in the Olympics, but he never got to touch the Stanley Cup. The big righty was inches away from winning it all with the Flames in 2004, but controversy aside, the Flames met their match against the Tampa Bay Lightning in the finals. 
After 17 years of wearing the Calgary C on his sweater, Iginla's time came with the Flames to an end in 2013, and he almost got dealt to Boston at the trade deadline. But instead, the veteran went to Pittsburgh. He played very well with the Penguins but was ultimately kicked out of the playoffs by the aforementioned Boston Bruins.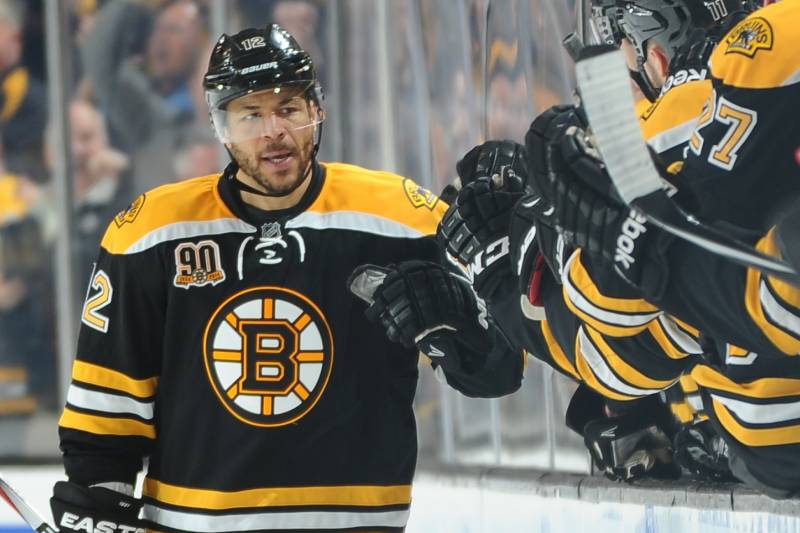 Iginla gave the "if you can't beat em, join em," saying a try, and took his talents to Boston in the following free agency. Iginla was great with the Bs, he delivered throughout the entire season and into the playoffs. The then 36-year-old reached the back of the net 30 times and notched 31 assists in the regular season. But as you all know, Iggy and the Bruins were eliminated in the second round of the playoffs to the Montreal Canadiens, and unfortunately, that was the last Iginla saw of the playoffs. The greatest to ever wear #12 bookended his career with a few seasons in Colorado and a stint with the LA Kings, ultimately hanging up his skates in 2017. 
As someone who we all would've loved to have seen spend more time in Boston, it's great to see Iginla get the recognition he deserves. He will be the fourth black player inducted following Grant Fuhr, Angela Williams, and of course, Willie O-Ree. Congrats to Jarome on the incredible career and achievement!