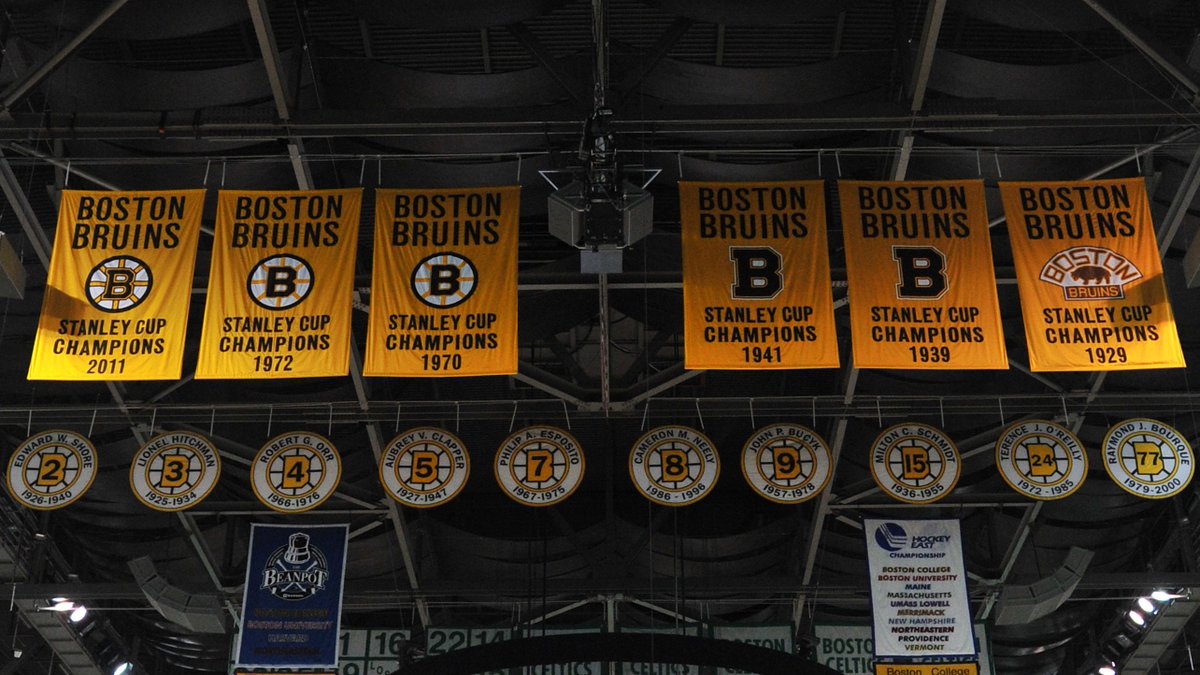 By: Evan Michael | Follow me on Twitter @00EvanMichael
Hockey is a numbers game — in more ways than one — and today, the newest members of the Boston Bruins finally got theirs.
Nick Foligno will wear No. 17 on the back of his new Bruins jersey; Derek Forbort gets No. 28; Linus Ullmark will be skating to his crease donning No. 35; Erik Haula takes No. 56 for his Black N'Gold sweater; and Tomas Nosek will style No. 92.
The excitement is already palpable!
Foligno's official Twitter account immediately shared the news and changed its profile picture to his newly-minted No. 17 B's jersey.
This caught the eye of many a fan and commentator, especially for some of the notable player names who've worn it in the past.
So, what other Boston players shared such "legacy" numbers as Forbort, Ullmark, Haula and Nosek now do?
Well, there are three notable No. 28's that come to mind in Bruins' history: the venerable Tom Fergus in the early 80's, the chippy Gary Galley in the early 90's and most memorably the beloved Cup-winning veteran Mark Recchi in 2011.
As for Ullmark, No. 35 is quite the jersey for B's goaltenders. In fact, of the eight previous players who've had it, only one has not played between the pipes.
But perhaps the "number one" player who has worn this number is none other than legendary crease-keeper Andy Moog himself (who uses it in all his social media accounts so you know it's the "real" Mooger)!
As for Haula and Nosek, their numbers are theirs for the taking as not many B's players have ever adorned No. 56 & No. 92 (only eight in total… EVER).
And of the ones who did wear them, there's truly no one to write home about — apologies to Darren Banks and Michael Nylander, respectively.
Perhaps, as we saw from the responses to the @NHLBruins official tweet, it's Foligno who will continue the legacy of his historic Boston jersey and become a newfound fan favorite like his No. 17 predecessors Milan Lucic, Dave Reid and Derek Sanderson (to name but a few).
After all, the B's offseason moves just garnered a grade of B+ (an 88 on a scale to 100) as NESN recently shared above via ESPN's Greg Wyshynski.
That's a passing number in my Bruins' book!