By: Joe Travia | Follow me on Twitter and Instagram: @NHLJoeTravia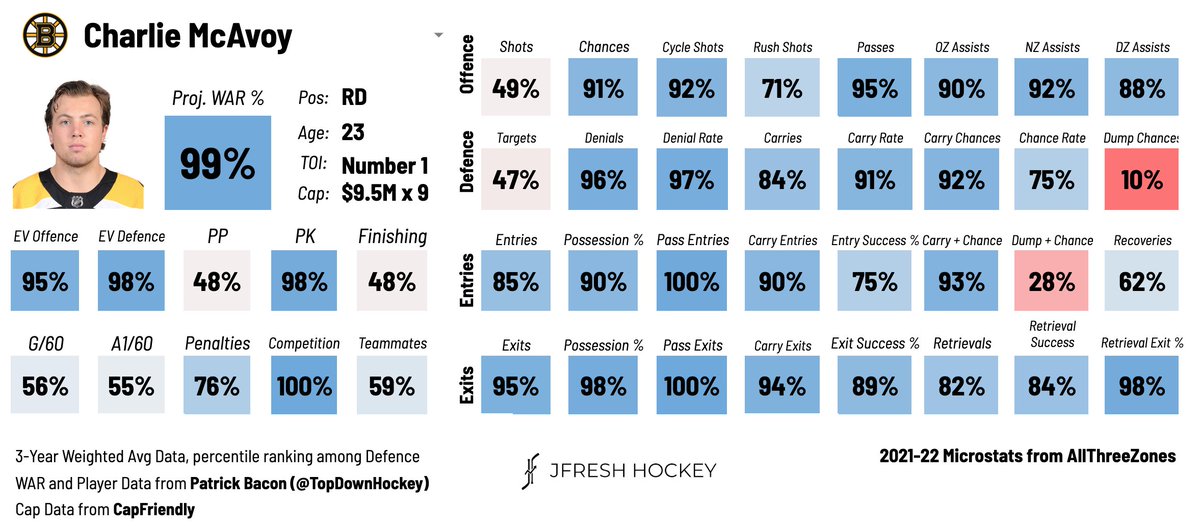 Originally tweeted by JFresh (@JFreshHockey) on March 29, 2022.
While the Bruins did not have much to celebrate on Sunday, dropping a 4-2 decision to last year's playoff foe, the Washington Capitals, one bright spot was the play of 24-year-old defensive anchor Charlie McAvoy. With his punishing physical play and slick puck-moving, McAvoy has taken a significant leap into the upper echelon of NHL defenders, and his skills were on full display again Sunday afternoon. Let's look at some of the plays that stood out to me.
Takeaways leading to transition
Offensive skills
One man breakout
Wrap-up
All in all, a solid game for Charlie McAvoy despite the bad result for the team. You need to look very hard for some players for notable clips, but when McAvoy is on the ice, he is easy to spot. He is always engaged physically, generates clean breakouts, and has started to show some offensive flair. He is worth every penny of the nine-year, 76 million dollar extension he signed before this season.