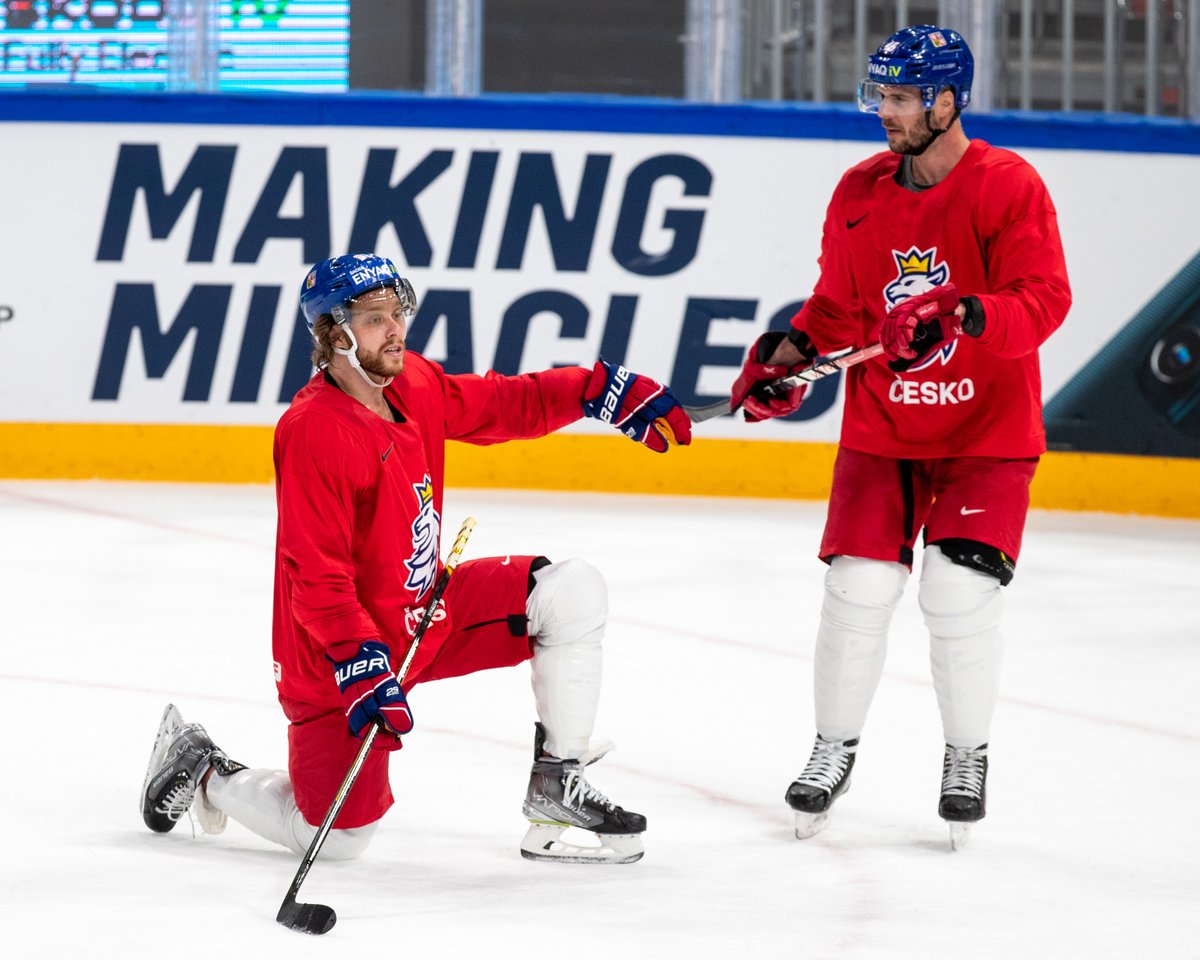 By: Liz Rizzo | Follow me on Twitter @pastagrl88
As Bruins players are enjoying some time off after a stinging first round Stanley Cup Playoff exit there was no time to rest for some of the guys. Both David Pastrnak and goaltender Jeremy Swayman are keeping their legs warm as they represent their home countries at the International Ice Hockey World Championship in Finland (Helsinki and Tampere). Linus Ullmark also headed over to represent Sweden in the tournament.
Czech Mates
Players from all over gathered in Helsinki to participate in this year's tournament during the month of May and Bruins' fans were eager to see the reunion of the two David's. Former teammates David Pastrnak and David Krejci are currently representing their home country of Czechia (Czech Republic) and have not missed a beat playing alongside each other.
This will be Pastrnak's fourth appearance at the Men's tournament that started on May 13th. Czechia started out strong with a 5-1 win over Great Britain. They fell to Sweden losing 5-3 and lost 2-1 to Austria in a shootout. Czechia came back with a 5-1 win over Latvia where you saw a strong performance from the top-line pairing of Pastrnak and Krejci. With an assist from Krejci, Pastrnak scored the team's fifth goal of the night. Czechia is currently in fourth place in Group B and have a game today versus Norway.
Sway Leading The Way
No rest for the wicked as Boston Bruins' goaltender Jeremy Swayman dusted off the team's Game Seven loss to the Carolina Hurricanes to fly overseas and represent the United States in the tournament. The 23-year-old Alaskan native recorded a shutout in his debut as Team USA defeated Great Britain 3-0 on Thursday as detailed here in fellow BNG writer Joey Lizotte report.
Swayman is no stranger when it comes to representing the United States in world tournaments where he won a bronze medal in the 2018 World Junior Championships in Buffalo. Detroit Red Wings' goaltender Alex Nedeljkovic was tapped to represent the team however he is nursing a lower body injury.
This afternoon Team USA was tied playing against Sweden who were unbeaten. The match-up was tied 2-2 and nearing the end of regulation when Ottawa Senators' and Braintree-native Adam Gaudette scored the game winning goal. With 11.4 seconds left to the game and after Swayman denied the initial shot by Sweden's Lucas Wallmark, Gaudette was set up by T.J. Tynan for a one-timer.
For Swayman, who was playing his second game in the Championship, it was quite the experience facing his friend and fellow Bruins' netminder Linus Ullmark:
"That was unique…You don't really get to do that too often, so it was a really fun game. It could have gone either way and he had a great game down there. He was making some saves and I was holding some cheers back at times. It was really awesome to see him do well. But at the end of the day, I'm playing for USA, so I'm super happy about the win."

USA goaltender Jeremy Swayman