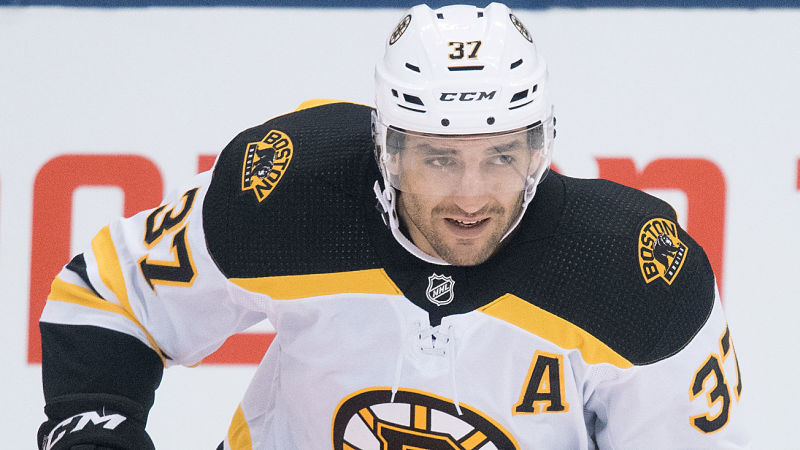 (Photo Credits: NESN.com)
By Liz Rizzo | Follow me on Twitter @pastagrl88
If there's one thing the boys in Black and Gold are known for is their continued solid showing of charity endeavors during the offseason. While fans and players alike await word on the official start of the regular NHL season, many from the team have recently brought much-needed joy to local Boston-area children.
ELMO'S WORLD
In their 10th annual Halloween visit, multiple players attended a very special zoom call that featured several children from local Boston hospitals. Patrice Bergeron, Charlie Coyle, Jeremy Lauzon, Tuukka Rask, Sean Kuraly, Anders Bjork, Brandon Carlo, and John Moore all fielded questions while dressed up as Sesame Street characters. Despite the continued global COVID pandemic, the Bruins team were able to continue the yearly tradition, much to the delight of Bergeron:
"It was great to see the guys wanted to participate. We all know how important it is to reach out. It's pretty difficult in times likes these where everything needs to be remote or virtual. I thought this idea worked out perfectly. I'm really happy with how we were able to interact with the kids even though we were far away. That was fun. Had a great time."
"It was great to see the guys wanted to participate…I'm really happy with how we were able to interact with the kids even though we were far away."

🎃 More photos and reaction from the #NHLBruins 10th Annual Halloween visit ➡️ https://t.co/naqBvUSo0s pic.twitter.com/4vRmkzPavQ

— Boston Bruins (@NHLBruins) October 30, 2020
A LITTLE STREET HOCKEY
Along with Boston Police Commissioner William Gross and the Boston Police Hockey Team, Bruins' own Charlie Coyle and Chris Wagner participated in a Halloween event with the Boys & Girls Club of Boston. The celebration included a street hockey game in which the kids played with newly donated equipment from the Boston Bruins Foundation and BFIt program. The event also included pumpkin carving, (with donated pumpkins from the Lambert's Fruit Center) Halloween music, and games.  Coyle and Wagner also gave hockey lessons to those that participated. Commissioner Gross had nothing but praise for the Bruins organization:
"Charlie and Chris, thanks for the hockey lessons. You have some folks that are professional athletes that are out here in Roxbury dealing with our youth…and the club. That's great..thank you to the Bruins, you're our family – with the BFit program, as well as all the donations to the centers and schools for hockey equipment and really getting the youth involved.

"It's showing the people that part of our community policing model does include our professional sports teams and the Bruins have been right there from the beginning for us, showing that we're here to protect and serve the neighborhoods."
WHAT'S BREWING
Continuing with the charitable efforts, Chris Wagner and Harpoon Brewery raised $49,526 which benefitted the Corey C. Griffin Foundation. The charity supports underprivileged youths and believes that every child deserves the opportunity to succeed. Griffin was well known in the Boston sports scene and had a huge part in creating the Ice Bucket Challenge before passing away in 2014. Wagner teamed up with Harpoon earlier this year and created the "Don't Poke the Bear" ale. A portion of the proceeds went to the foundation.
We are thrilled to announce that together we were able to raise $49,526 for the @CoreyFoundation – big thank you to @NHLBruins player @chriswags23 for collaborating with us on Don't Poke the Bear 🍻 🐻 #harpoonbrewery #harpoonhelps #craftbeer #nhlbruins pic.twitter.com/NvChUUASOr

— Harpoon Brewery (@harpoonbrewery) October 22, 2020
HOCKEY COMES TOGETHER
Since 1998, the Hockey Fights Cancer™ initiative has donated more than $20 million in support of many local and national cancer programs. The Boston Bruins are one of many teams that participates in the #hockeyfightscancer celebration. Recently AHL Providence Bruins players Jack Studnicka and Josiah Didier visited pediatric cancer patients in Providence for some online BINGO.
As part of our #HockeyFightsCancer celebration, @AHLBruins stars @JStudnicka23 and @JDidier4 visited with pediatric cancer patients in Providence on Thursday to answer some questions and play a little BINGO. pic.twitter.com/RuKlfHOhFm

— Boston Bruins (@NHLBruins) November 13, 2020
SHOW YOUR SUPPORT
And for this month of November, you can join the players in the "Grow your Bruins Mo" and help spread awareness for men's health. Since 2007, over $7.1 million has been raised from the Boston area as many participated in "Movember". Many world-class programs at Boston's numerous medical institutions have benefitted from donations. Take a look at some of some pretty nice facial hair that has graced the chins of many Bruins players:
Some Nifty staches here. 👨

As #Movember rolls on, #GrowYourBruinsMo and join the #NHLBruins Foundation to raise funds and spread awareness for men's health ➡️ https://t.co/vXyI32cRFi pic.twitter.com/xP86cugxEd

— Boston Bruins (@NHLBruins) November 13, 2020
RUNNING FOR A CAUSE
Lastly, the Boston Bruins General Manager Don Sweeney was one of many that participated in this past Saturday's Virtual MR8K run. In partnership with the Boston Bruins Foundation, anyone was able to sign up for the 3rd annual MR8K run to support the Martin Richard Foundation. As many remember, eight-year-old Martin Richard was one of three victims of the Boston Marathon bombing in 2013. All funds go to support community organizations that value inclusion, kindness, justice, and peace.
Congratulations to B's GM Don Sweeney and all the runners who took part in the third annual #MR8K today to benefit The Martin Richard Foundation. 🏃‍♂️ 🏃‍♀️ @TeamMR8 | #RunForMore pic.twitter.com/XFe2gTGDI0

— Boston Bruins (@NHLBruins) November 14, 2020