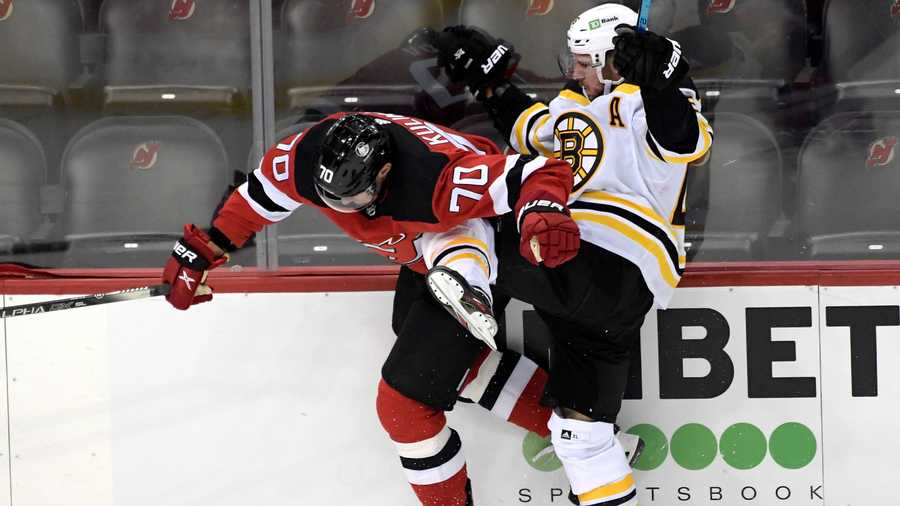 By: Evan Michael | Follow me on Twitter @00EvanMichael
The Boston Bruins February schedule is all afflux right now due to the NHL's COVID Protocols.
After seeing both their weekend games against the Buffalo Sabres canceled and subsequently rescheduled later this year, the B's will now have to postpone their February 15th contest against New Jersey.
According to NHL Public Relations, the Sabres, Wild, and Devils are the culprits for the COVID calendar conundrum, but #HockeyTwitter is condemning New Jersey for the fallout, with more than two dozen games now needing to be rescheduled. Bedeviling, indeed.
How does this impact the B's moving forward this Winter & Spring? Well, for starters, here are the games affected by the lost weekend against Buffalo:
As for the Monday, February 15th game against the Devils, "PPD" is the official word (technically, abbreviation) from the Boston Bruins schedule page for the time being. Thankfully, as many are reporting around the league, it's not the B's who are "dealing with the Covid-19 issues… it's their opponents."
Stay tuned to www.blackngoldhockey.com for more updates on the B's upcoming schedule, the team's overall health, and of course more "Mark Your B's Calendar" articles for March, April, May, and beyond!