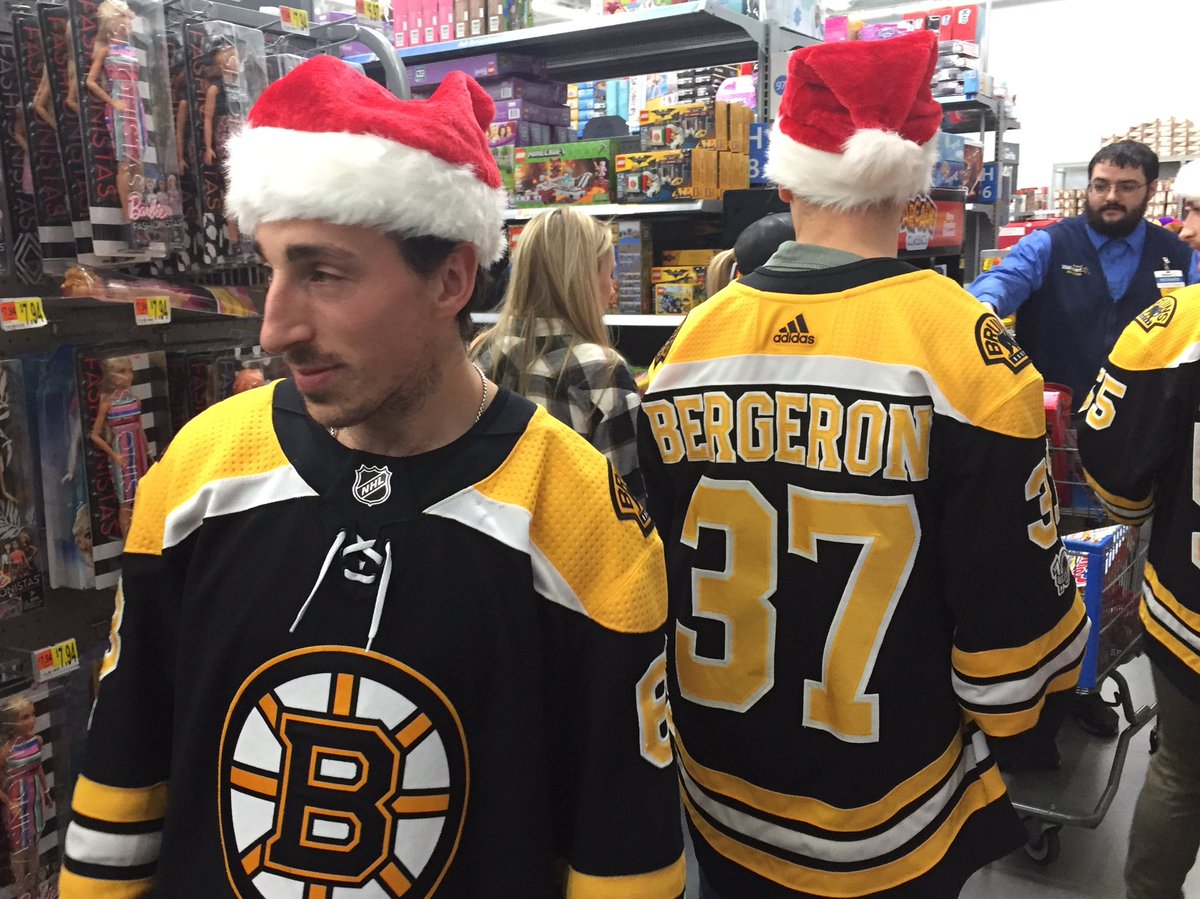 By: Evan Michael | Follow me on Twitter @00EvanMichael
I found out long ago. It's a long way down the Holiday Road. But don't count the B's going on a Christmas Vacation ala the Griswold's throughout a busy December filled with trips & travels all across Canada.
That's right, where the B's invited almost every Canadian team to Boston in November… the scheduling favor gets returned only a month later — and then some! Boston will play eight games on the road (six throughout the Great White North), with quick detours to New York and Nashville, respectively, in between the border crossings.
Then, they'll return home just in time for a few pre- and post-Christmas celebrations at TD Garden. It's going to be a whirlwind few weeks for a B's team that will hopefully be skating in stride by this time of the year.
So, let's take a look at some must-see matchups to mark on your Bruins calendar this watchable Winter season!
O Canada!
The month of December begins for the B's with a blizzarding blitz across Canada's "West Coast." Boston plays the Vancouver Canucks and Edmonton Oilers on back-to-back nights December 8th and 9th. That's immediately followed by a matinee affair against the Calgary Flames on Saturday the 11th (early morning for us West Coasters).
The three-games-in-four-nights road challenge is ALWAYS a good measuring stick for any team but the B's have used this stretch of hockey in season's past to truly build momentum and confidence for their players.
In particular, Head Coach Bruce Cassidy will no doubt lean on his new players and young players in new roles to bolster the Bruins play — namely goaltending tandem Linus Ullmark and Jeremy Swayman taking the lead in one or two of the games.
On top of these games, the B's will also head to the Ontario/Quebec line for two back-to-back games against the Montreal Canadiens and Ottawa Senators on the 18th and 19th, respectively (I do love the geographic proximity of these contests).
Fans consistently look forward to both of these mini Canadian road trips and the 2021-2022 holiday season will certainly gift them plenty of opportunities to support the B's above and abroad.
I'll "B" Home For Christmas!
And so will your Boston Bruins for a few eventful evening tilts before the December 25th holiday and one afterwards. Here are the always fun and festive games listed on the schedule–and their recently released times, mind you–for you to mark down once the B's have made it home from their Holiday Road tripping.
You've got December 21st versus the Carolina Hurricanes followed by a December 23rd match-up against the Colorado Avalanche. Both of these teams have been playoff-bound for the past few seasons and they each have similar Cup-Winning odds as the B's for 2022. So count on some pre-Christmas cutthroat hockey of a very entertaining and spirited variety.
Not to mention, one of these games is bound to "B" the (pre-COVID) annual holiday raffle and sing-a-long game (an all-time favorite to attend) so make it double marks on the calendar as everyone's hoping this carol-filled night returns!
Once all the presents are unwrapped and the tunes have been crooned, the B's will welcome in the Pittsburgh Penguins for December 27th–their final home game of 2021!
Another Exciting "Knight" or Two…
To round out this round of our mark your Bruins calendar series, don't forget to keep an eye out for a pair of TD Garden games against two Cup-contending teams: The Vegas Golden Knights and the Tampa Bay Lightning (who've already won two consecutive asterisked Stanley Cups, hehe).
The Lightning strike early in the month on December 4th and the Knights gallop into Boston mid-month on December 14th. The B's will hope to prove their recently renovated line-up can not only compete against but challenge both of these teams from puck drop to the final horn.
Would you be surprised to see them win both games? Perhaps not as surprised as Clark was to see Cousin Eddie over the holidays. But this up-and-coming December is certainly shaping up to be one to remember for the Bruins!