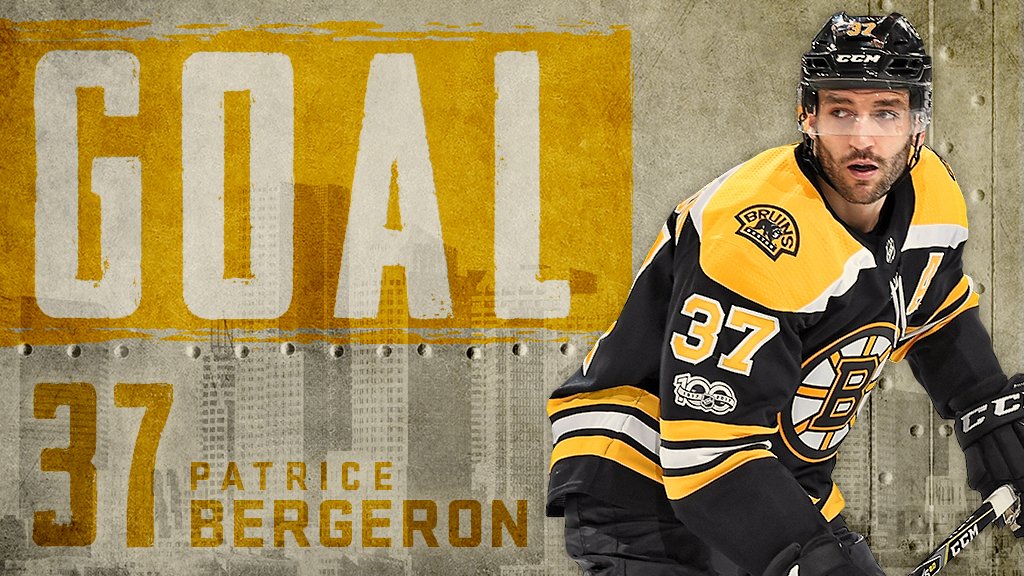 (Photo Credit: Boston Bruins)
By: Evan Michael | Follow me on Twitter @Evan007onTV
It's officially 🎩🎩🎩's off to No. 37, Patrice Bergeron, on recording his 4th career Hat Trick for the Boston Bruins during their 6-3 W over the Ottawa Senators at TD Garden on Monday, Oct. 8.

Just an average day at the office for 37.

🎩🎩🎩 pic.twitter.com/GlAtJOnFAi

— Boston Bruins (@NHLBruins) October 8, 2018
Now, why does the date & location need mentioning? I mean, it really doesn't matter when or where a player gets a "hattie" because it's always worth celebrating, am I right? Well, it's because the B's Assistant Captain (or Co-Captain as I like to rightfully call him) made the franchise record books with his impressive 3-goal game on "Opening Day" in Boston.  That's right … only a handful of Bruins in the history of the team have ever lit the lamp thrice during the Home Opener. And, oh, what a list it is to be on for Bergeron!
CARSON COOPER – 11/16/1926
The 1926 Boston Bruins season began at home versus the soon-to-be arch-rival Montreal Canadiens. And thanks to Carson Cooper (not Claude) consistently connecting in the 4-1 contest, the B's clocked the score sheet more times than a clean copper clapper kept in a closet can clang! For anyone who doesn't get this alliterative reference, look no further than below. (photo credit: Flickr)
[youtube https://www.youtube.com/watch?v=sKGtb1t9iVw]
PHIL ESPOSITO – 10/10/1973
It would take the B's almost 50 years before another Home Opener Hattie (H.O.H.) and it probably surprises no one that it came at, and on, the hands of the Hockey Hall of Famer Phil Esposito. Known for his scoring prowess, 'Espo' helped the B's best the Canucks in a 6-4 win where offense was on display practically the whole game. The same can be said for his illustrious Bruins career — one in which he recorded 32 hat tricks between 1967 and 1975. How's that for a dominating stretch of hockey that truly deserves a bit of sports illustration? (photo credit: Sports Memorabilia)
[youtube https://www.youtube.com/watch?v=kX7xLCuhEl8]
RICK MIDDLETON – 10/7/1976
There was nothing niftier than Rick "Nifty" Middleton scoring multiple times during a game. And he got the Gahhhden rockin' in early October of 1976 when his hat trick propelled the B's over the then Minnesota North Stars 6-2. Speaking of stars, Nifty was a bona fide B's one his whole career wearing the spoked-B. (photo credit: NHL.com)
[youtube https://www.youtube.com/watch?v=cHquB8KYU8k]
CAM NEELY – 1/22/1995 & 10/07/1995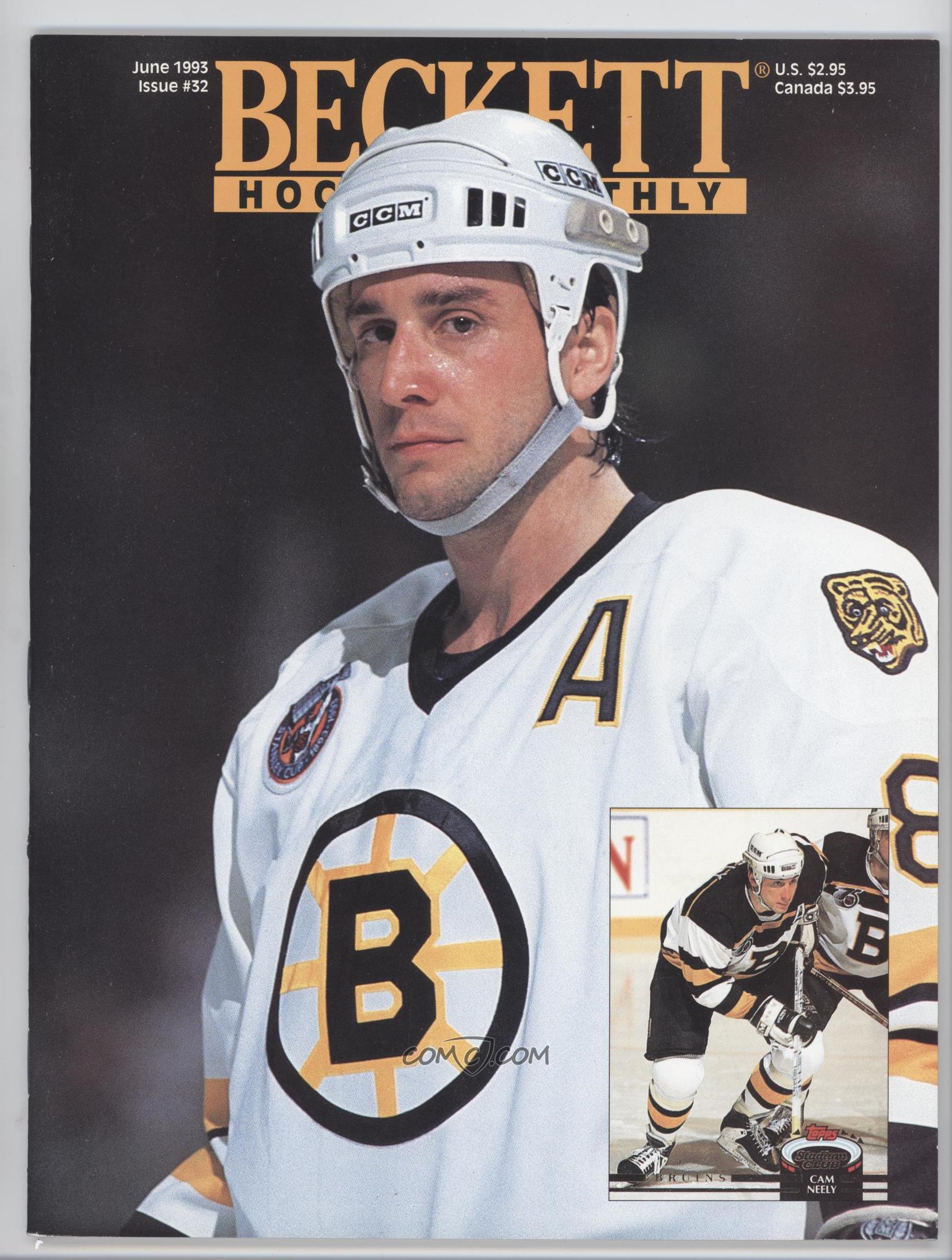 I don't know how Beckett Hockey Monthly could've put a price on Cam Neely because his talent was truly priceless. And in 1995, the price was right (unlike for the Red Sox) TWICE as Neely notched quite the achievement on his Bruins' belt. He garnered hat tricks in two separate Home Openers during the same calendar year since the start of the '94 season was locked out until January.  Then, like clockwork, the '95 season rolled around in October. So, Neely's three goals in a 4-1 W versus Philly on 1/22 and three goals in a 4-4 T versus the Isles on 10/07 prove to be the best out-of-the-gate offensive outbursts to start a season in hometown hockey history. (photo credit: comc.com)
[youtube https://www.youtube.com/watch?v=hjqcb0KQvCI]
PATRICE BERGERON – 10/08/2018
After a highlight-filled skate down B's home-opener-history lane, let's "B Inclusive" just like the team's campaign with the MA Special Olympics that debuted this October 8th and welcome Patrice Bergeron as the 5th official member of the H.O.H. club. His perfectly placed and timed three goals against the Sens got the TD Garden crowd ready for action all season long in the best way possible. After all, he was adding to the "Home Opener History for the Bruins!" (photo credit: Boston Globe)
[youtube https://www.youtube.com/watch?v=kzC7dQo02GE]