(Photo Credit: Boston Globe)
By: Evan Michael | Follow me on Twitter @00EvanMichael
"Next man up."
This phrase should probably be printed on all 2018-19 Bruins gear, emblazoned above the B's locker room door, bannered onto the forefront of the TD Garden and artistically etched onto the ice right below Stanley Cup Finals. It's literally the motto — and mantra — for a bruised Black N' Gold team that's taken pride in players truly stepping up when called upon. Now, it appears, yet another member of your three-wins-away-from-winning-it-all Bruins will have one "Moore" chance to make his teammates and the city proud.
"That's kind of the mentality we've had all year – next man up. Now it's my turn, I'm ready to go"

📝 Friday's Practice Rundown from St. Louis: https://t.co/MRWa661uSe
— Boston Bruins (@NHLBruins) May 31, 2019
That's right, it's likely John Moore's turn to take the place in game three for an untimely injured Matt Grzelcyk (who, if you reluctantly remember, was boarded by the now-suspended Blues forward Oskar Sundqvist in game two). Moore, who hasn't played since he slotted in for an injured Zdeno Chara in the B's series-clinching win against Carolina two weeks ago, is without a doubt eager to make an impact in a pivotal road contest that could easily change the course and momentum of the series.
🎥 John Moore on potentially stepping into the lineup for Game 3: "This is why you train, why you prepare, why you take care of yourself. When you're called upon, it's time to do your job." pic.twitter.com/u9S4nsaXjb

— Boston Bruins (@NHLBruins) May 31, 2019
Much in the same way Steve Kampfer injected some energy and, if you can believe it, timely goal scoring when he "next-man-upped" himself into action for game one of the ECF against the Hurricanes, Moore hopes to help his team both on the blue line and on the score sheet if he can. Head Coach Bruce Cassidy will take either, but his primary thinking of choosing Moore over Kampfer, to most likely pair with Connor Clifton, is the versatile veteran's left leaning (blue)lining.
🎥 #NHLBruins coach Bruce Cassidy takes the podium in St. Louis to discuss the latest on Patrice Bergeron, Matt Grzelcyk, and John Moore: pic.twitter.com/BEEvR4U9EE

— Boston Bruins (@NHLBruins) May 31, 2019
As for the rest of his squad, Moore certainly has the support and confidence from his teammates, all of whom expected him to be a more permanent fixture on the back end all season long until injuries and depth chart-jumping forced him out of the lineup for extended stretches this year. However, NOW is the most important time of the year for the Bruins and that's all that matters — to the team, to management, to the fans and to Moore. He knows opportunities like this don't come around that often and making the most of them could result in the ultimate prize: hoisting the Stanley Cup high over his head for the first time in his career.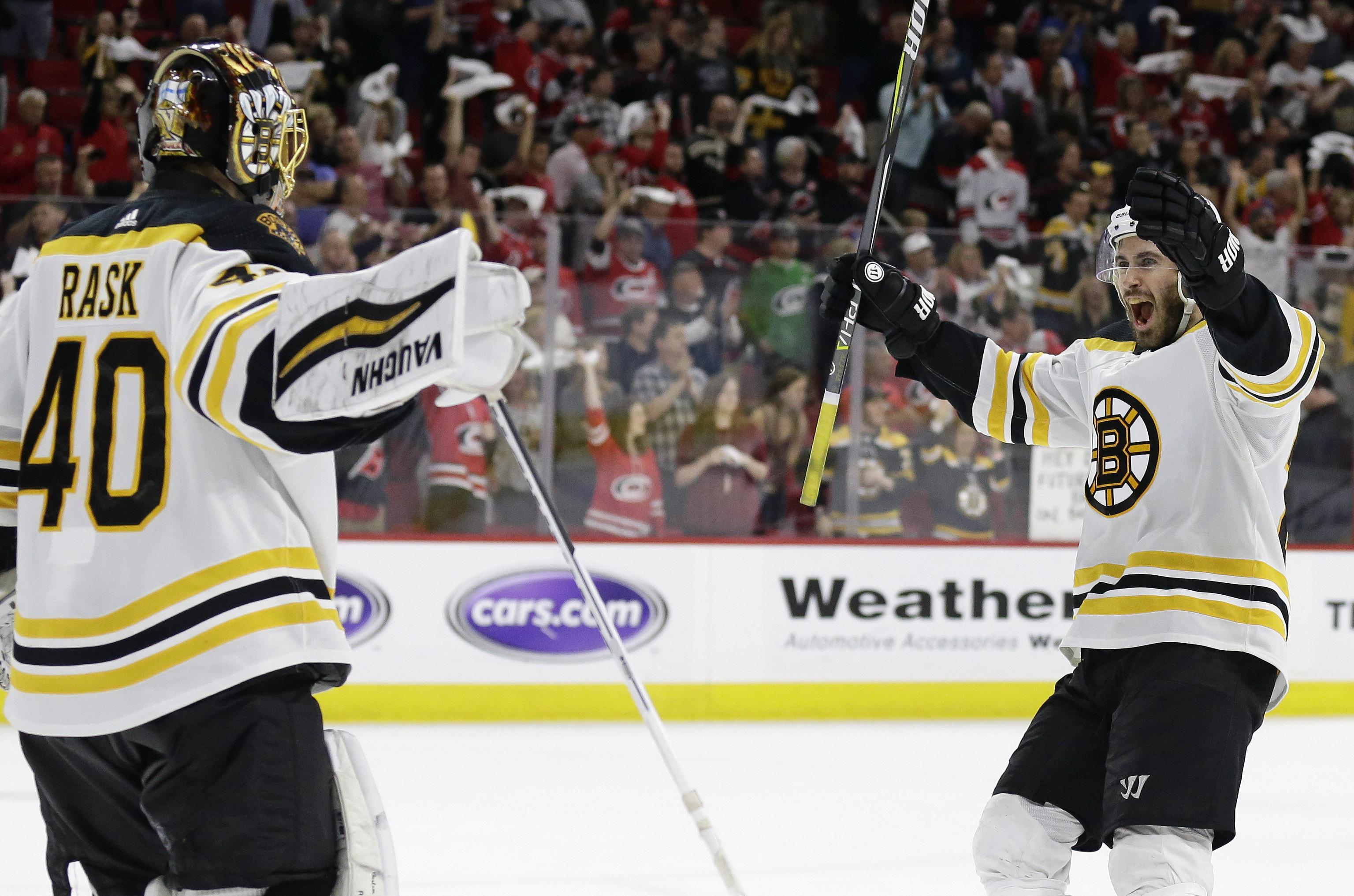 (Photo Credit: Spokesman-Review)
If he helps the B's to a game three victory, then guess what? The new next man up will only have two "Moore" wins to go!